Proven Auto Parts sells quality oem lkq used, reconditioned, new and aftermarket parts. Each part comes with a 3 Year No Hassle Warranty! We sell everything bumper to bumper. If we don't have it we can get it. Checkout about page for .com site & info. Your satisfaction is Proven Auto Parts business!
View as:
Gallery

Sort by:
Time: ending soonest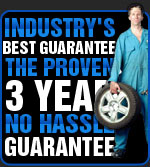 Frooition - www.frooition.com | eBay design, eBay store design, eBay shop design, eBay template design, eBay listing design.