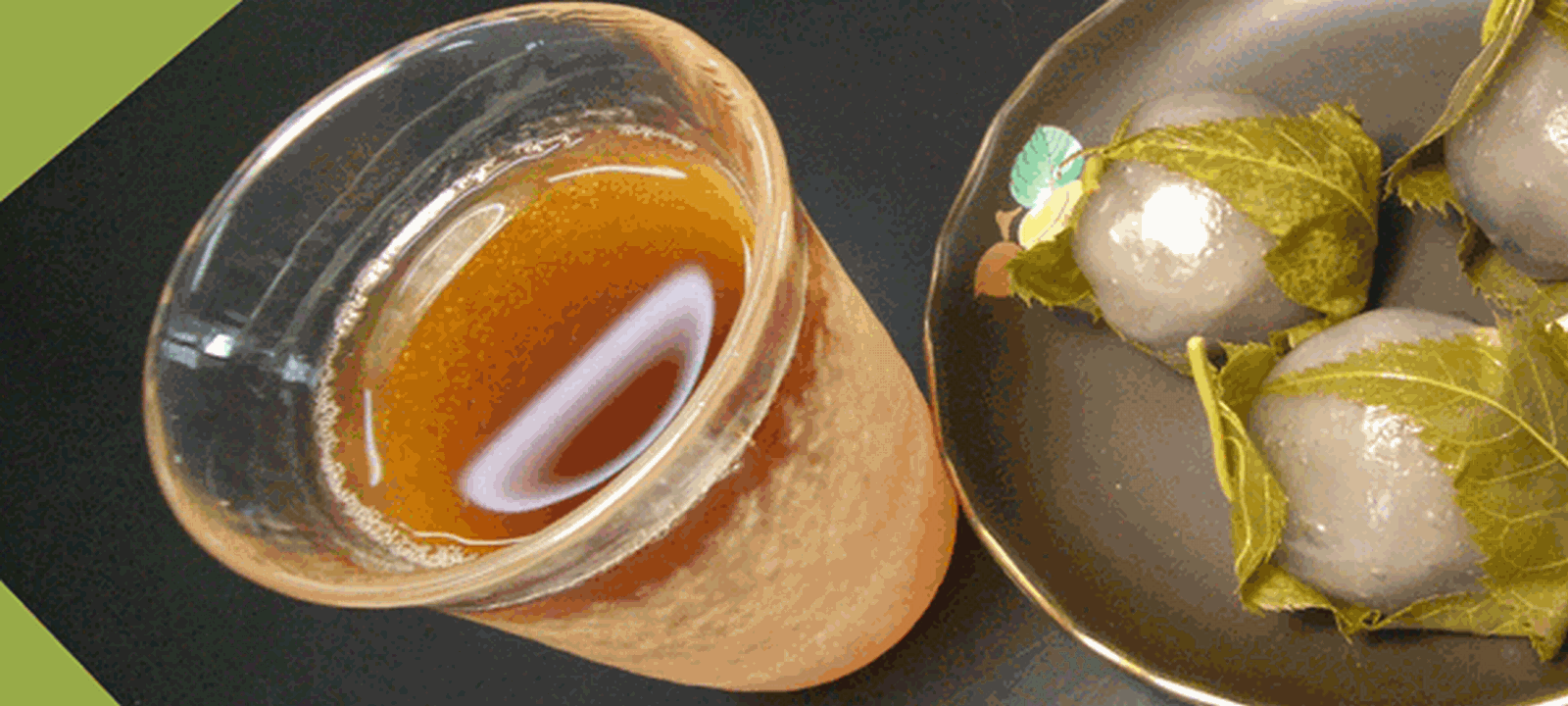 Click the image and go to Houjicha page →
In Japan, people including children and old people drinks cold Houjicha or barley tea during 3 meals, and bring these tea in thermos bottle and go out.
You can replace tasteless water, bad for health diet coke(aspartame) and any drink with sugar to Houjicha.

Houjicha`s ingredients are almost same as green tea but has less caffein and Theanine.
Bitamin C good for beauty, Fluorine good for teeth, Mineral, Theanine relaxing effect, controlls blood cholesterol, blood sugar and blood pressure level.

Green Tea has more than 300 kinds of aroma ingredients which are covered by natural sugar in tea leaf.
When Green tea is roasted, aroma becomes separated from the sugar, and you can smell original rich green tea aroma which has relaxing effect.

Boil around 1.5L water in a teakettle. Once water boil, put out a fire and put around 3 heaped tablespoonful of Houjicha into the teakettle.
and wait some hours until the water become normal temperature. once the water become normal temperature,
pour the infused Houjicha into covered pitcher with tea strainer and keep it in a refridgerator.
Please finish Houjicha in 2 days even if you keep it in refridgerator.
Kabusecha Tea Bag 5g x 15 bags.
Click the image and go to Tea Bag page →
Without boiling water, you can put 2bags of Tea Bag into 2L cold water in covered pitcher and keep it in refridgerator for few hours. 1 bag per around 1L.