Cooking with Vanilla Beans
Ok, what the heck do you do with vanilla beans once you have them? Where can you get recipes that include vanilla beans?
If you have recipes that use vanilla extract as an ingredient, you already have it. Just substitute vanilla beans for vanilla extract. Substitute the "caviar" from one six inch bean for every teaspoon of vanilla extract that is called for. The "caviar" is extracted by splitting the bean lengthwise and scraping the seeds out.
You will need to use Grade A vanilla beans if you want to scrape out the caviar. Grade B beans are for making vanilla extract (chop them up and put them in extract) and are usually too dry for splitting or scraping out the caviar.
I like to use a razor knife to split to beans.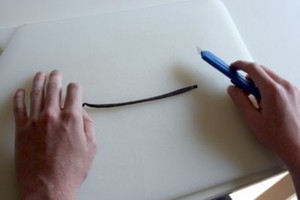 Split the bean lengthwise, but do not cut all the way through the bean.

Spread the bean apart.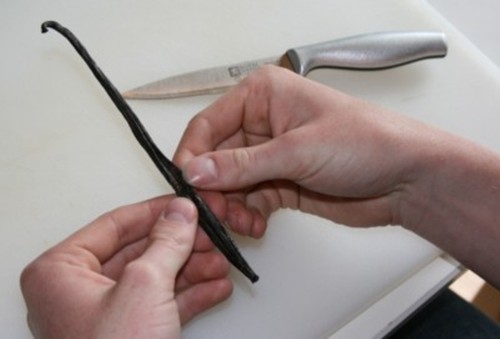 Scrape the bean using a knife.

The "caviar" from one bean.