About Us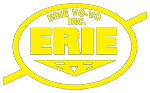 Erie Vo-Vo Inc., located in Upstate NY. is a licensed recycler 7089635 exclusively with Volvo Autos. We pre-dismantle, test and warehouse all parts, insuring you the highest quality and availability of used Volvo parts from 1993 to present.

Erie Vo-Vo is a personalized company, owned and operated by individuals, highly experienced and knowledgeable with all late model Volvo parts SINCE 1971.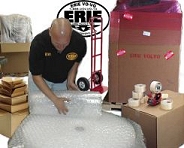 Our Shipping Department
At Erie Our Unique Shipping Department usually allows us to ship most parts the same day an order arrives everyday coast to coast! We offer a variety of shipping methods including next day delivery. We ship hundreds of parts weekly with a guarantee your part will arrive quickly and safely, which makes our shipping services second to none!



Erie's Staff
Our staff at Erie is dedicated to providing customers with the best possible original used Volvo car part with the highest quality customer service! Our top staff associates have more than 10 years experience in the auto industry and are the most knowledgeable with late model Volvos in the North East.

Read an article about Erie Vo-Vo featured in The Locator Magazine
"Erie Vo-Vo Sets the Pace for Late Model Volvo Salvage"
template design services