Symptoms of Demodex mites
A high population of Demodex mites means that your body simply has too many parasites to house without your body showing signs or symptoms of their habitation.

Everyone's body reacts differently which can result in a wide variety of symptoms, such as:
Rosacea
Acne
Itching
Blepharitis
Dandruff
Hair Loss
Hair Thinning
Bundles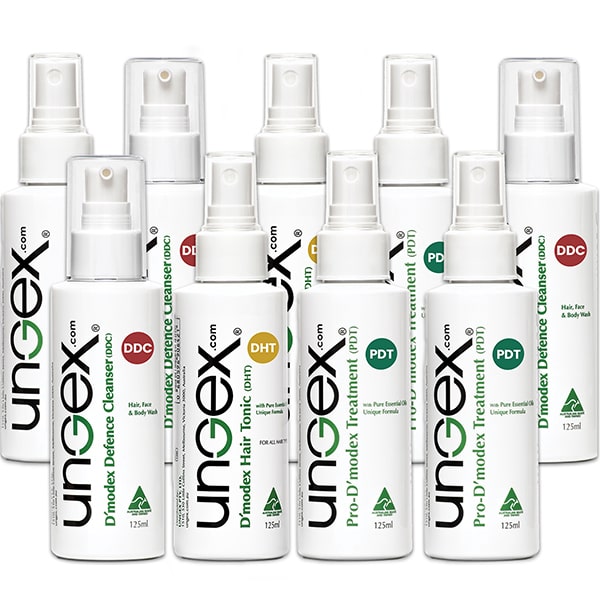 Bundle A1
The Full Mite Solution Scalp, Face and Body
$499.00
View Product
Bundle A2
The Full Mite Solution Face and Body
$489.00
View Product
---
Essential Kits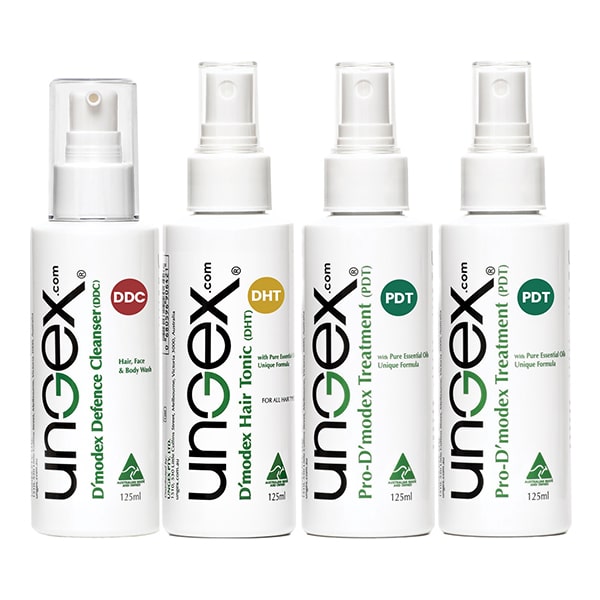 Essential Kit A1
Demodex Starter Kit Scalp, Face and Body
$289.00
View Product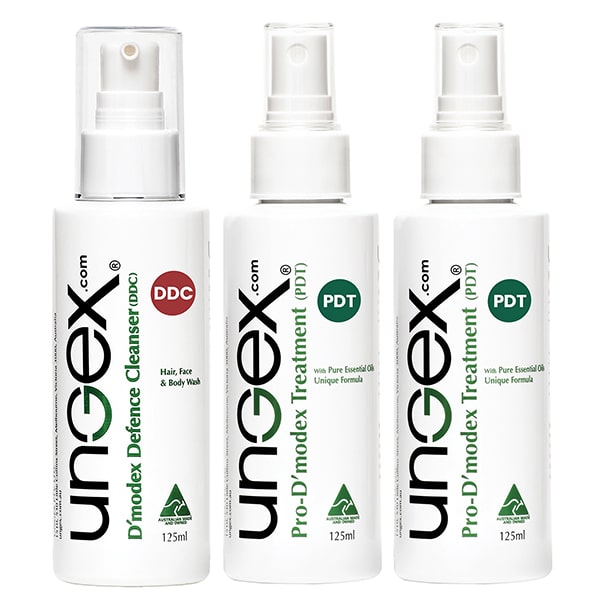 Essential Kit A2
Demodex Starter Kit Face and Body
$279.00
View Product
---
PREMIUM KITS
---
OTHER KITS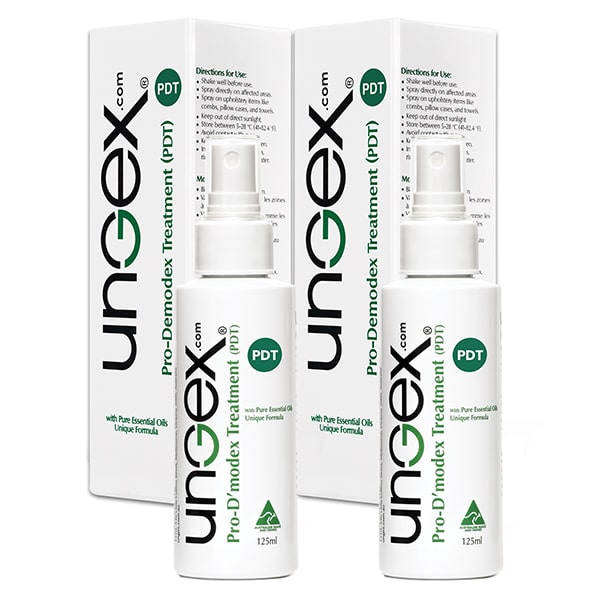 Superior Kit (SK)
$249
View Product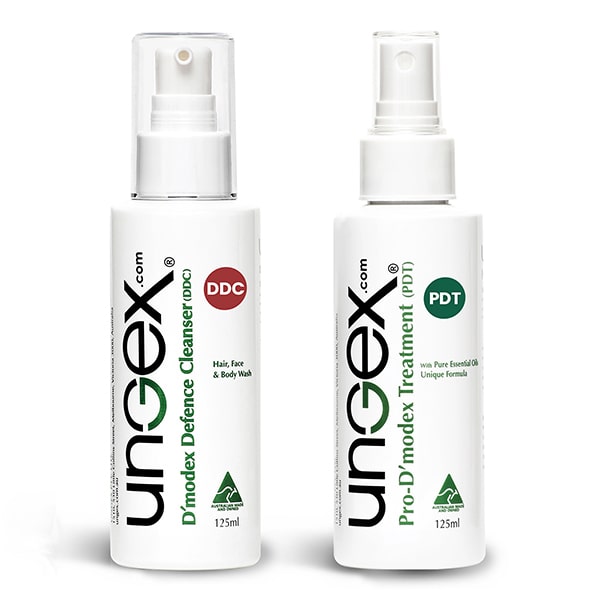 Basic Kit (BK)
$159
View Product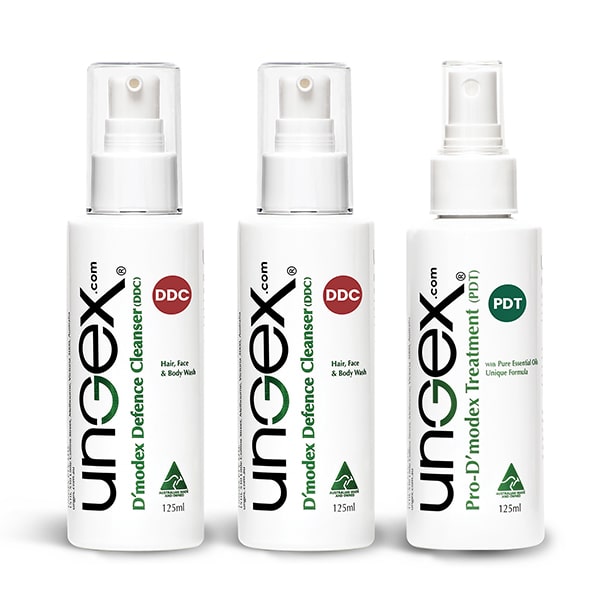 Basic Kit-p (BK-p) - PLUS
$209
View Product
---
Individual Refills
Note: DDC is to replace shampoos. For best results, PDT or SDT required.
DHT is in place of Ungex THT
Human Hair Mite Demodex Treatment
Demodex Mite Treatment for Face, Hair and Skin
Most people have never heard of Demodex mites in humans, let alone that they are likely to be responsible for most hair and skin problems! If you are looking for an answer, you have come to the right place.

Ungex provides a guaranteed solution to treat Demodex hair mites in humans, more about products.
Find Out More
Ungex Can Help
Only with the right product and protocol can Demodex be eliminated.
Ungex ensures you have all the tools and support to make sure your skin is Demodex free. The Ungex range of products are of the highest quality ingredients. Our mission is to help reduce the problems of those suffering from Demodex mites.

A proven solution with zero side effects and a herbal based formula with no harsh sulphur based ingredients, gentle enough for everyday use. Follow protocol correctly for a minimum of 3 months, we guarantee to help in effective mite elimination.
Find Out More