THE GARAGE DOOR GURU IS THE INTERNET TRADING NAME
AND REGISTERED TRADE MARK OF FENLAND GARAGE DOOR LTD.
OUR ADDRESS IS
FENLAND GARAGE DOORS LTD, BEXWELL BUSINESS ESTATE, DOWNHAM MARKET, NORFOLK, PE38 9LT
We are a second generation family business that prides itself on
giving the level of service that prevailed when the founders
Ray & Ellie Arnold first went into business, and in many cases is lacking today.
As you can see we are a bricks and mortar company that you can rely on.

JUST A SMALL PART OF OUR STOCK THE FAMILY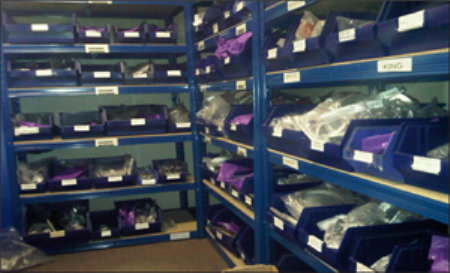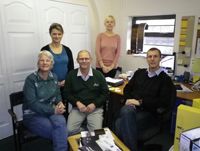 WENDY & ROB WILL SOLVE ANY PROBLEMS YOU MAY HAVE JUST CALL THEM
We have almost 100 years of collective experience in garage doors so if you buy from us, you will have all that knowledge to call on.
We will do our best to make sure you get the right part, also if the part demands it you will find full instruction on our download site.

If you are doing the repair and get stuck you will have our help to solve the problem you just have to call 0800 061 2326.

You may think you have an old door; chances are we fitted them when they were new, and have repaired hundreds of them.

So remember you are not just buying a part. Any fool who has no idea at all can sell parts.
You are also buying a service from people who knows the parts, know how they fit and want to help you.