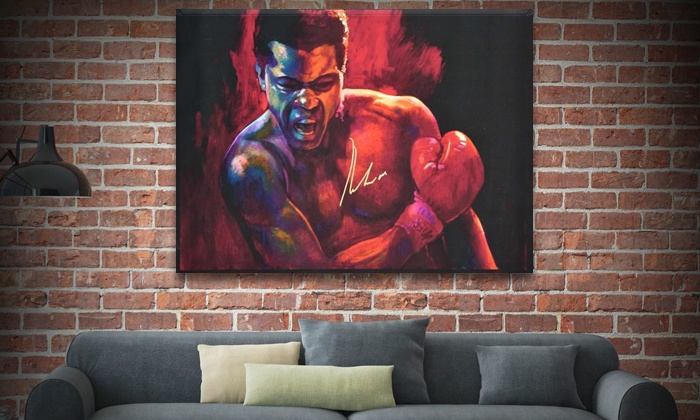 Sports Memorabilia was created with one purpose in mind: become the Web's leading source for sports memorabilia.

All our items are guaranteed authentic and we pride ourselves on excellent customer service, competitive pricing, reliable

shipping, and delivering the best shopping experience possible. We are experts in our field so rest assured that you are

purchasing a truly superb and unique product. Our Guarantee is simple: If any item we sell, at the time of purchase or beyond

is ever found to be of doubtful authenticity, we will issue an immediate and no-questions-asked refund. Thankfully, in our

12-year history as an online memorabilia retailer, we have never had an item returned for authenticity. The excellent

reputation of each supplier we do business with is the reason we stand behind every item we sell. Since we opened our hand-signed

memorabilia division in 1996, we've built relationships with the most reputable memorabilia companies in the business.

If you have any other questions regarding a return or exchange please call us at 1 (800) 341-9347.