ABOUT NAGEBEE
NageBee® is one of the top trending and recognized mobile accessories brand across many marketplace in US. NageBee® distributes all products from California.
Hours of Operation & Holiday Schedule
Open Monday thru Friday 10AM - 6PM PST
Closed on weekends
Closed on US Postal Holidays:
New Year's Day
Martin Luther King Jr.'s Birthday
Washington's Birthday
Memorial Day
Independence Day
Labor Day
Columbus Day
Veterans Day
Thanksgiving Day
Christmas Day
** Orders placed after 12:00PM Monday thru Friday, on the weekend, or on an observed USPS holiday will be processed on the next available business day.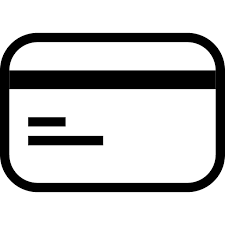 PAYMENTS
We only accept payments through PayPal.
An order begins processing once payment has cleared.
Immediate payment required after checkout.
CANCEL/EXCHANGE
If you would like to cancel or change your order, please contact us if you HAVE NOT received a shipping confirmation.
If the order has not processed yet, the order will be cancelled, and you may place a new order.
If the item has been processed for shipping, we cannot cancel the order. You can return the order, and a refund will be issued once the item has been returned.
WE DO NOT OFFER EXCHANGES. All exchange requests will be handled as returns. Once the item is received at our warehouse, we will issue a refund. You may place a new order at your earliest convenience.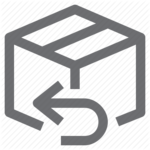 RETURN POLICY
Only items purchased directly from our NageBee eBay store will be eligible for return request.
(This policy will not cover items that had been purchased from a different seller. Please contact the seller directly.)
We offer a 7 days No Question Asked Return & 30-Day Money Back Guarantee.
Please contact us to request a return and provide your purchasing information that had been sent at the time of purchase.
Returns must be made within 30 days from the date of purchase.
All returned products should be in the original packaging with no missing contents.
Returned products that are not in original packaging or are missing contents are subject to minimum $5 restocking fee.
Shipping and Handling fees in both ways are non-refundable, except in condition where the company was at fault (such as Manufacturer Defect, or if the wrong item was shipped to the buyer).
Returns must be made within 30 days from the date of purchase.
The refund process may take up to 1 weeks after item has been received.
Returns must be made within 30 days from the date of purchase.
* The buyer will be responsible for all shipping costs when returning an item. We advise using a traceable shipping method to ensure safe delivery to NageBee. NageBee is not liable for lost, stolen, or damaged shipments for returning packages.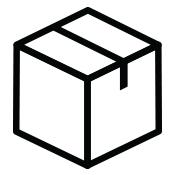 SHIPPING POLICY
Free Shipping
Method: Standard Shipping & Expedited Shipping via USPS
Weight: Less than 13 ounces
Handling time is usually around 1-2 business days.
Most orders are delivered within the stated shipping time at the time of purchase
Tracking is available for domestic shipments
* Some items may have an extended handling time due to pre-orders, back orders, etc. Please check the shipping date on the listing before purchase.
* We adhere to the terms and conditions of the United States Postal Service and UPS Innovations policies.
Combined Shipping
In order to apply the combined shipping discount, please place the items into your eBay cart and go through the checkout process. The shipping discount will be applied automatically.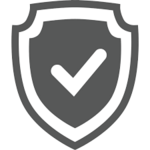 WARRANTY POLICY
NageBee offers a 1-year limited manufacturer warranty for NageBee cases. NageBee products purchased from distributors or resellers are not covered by the warranty.
This warranty is only valid for items that are considered defected. Defects are defined as imperfections or flaws that are produced by a manufacturing error. Accidental drops, installation failures, normal wear and tear, etc. caused by the owner are not covered under this warranty.
* Important Note: For purchases made on Amazon, eBay or any other online marketplaces, the warranty mentioned above may or may not qualify. Only products sold specifically by Official NageBee online stores are covered by these warranties. NageBee products sold by any other seller(s) on these marketplaces will not qualify.
* All terms and conditions for any and all warranties are subject to change under the sole discretion of NageBee.
Who qualifies?
The NageBee warranty is non-transferable and covers only the original end-buyer. Proof of purchase is required to qualify for the warranty.
What qualifies?
Only products that are purchased directly from NageBee are eligible for this warranty as other sellers/channels may offer different or altered warranties.
The warranty does not cover the following:
Normal wear and tear from daily use of product
Product was used for unintended purposes
Misuse, mishandling, accident, or other abnormal use of product
Damage caused by improper or unauthorized repair or maintenance
Product is not genuine or not manufactured by NageBee
Third party purchases are not covered under NageBee warranties
To submit a warranty:
Please contact us to request a warranty, and provide us with the following information:
Date of purchase
Photos of the issue (a bird's eye photo, and a close up of the problem)
A photo of the back of the box packaging
Once the information has been received, we will verify your eligibility for our warranty program.
DISCLAIMER: All products returned to NageBee®. will be subject to review for authentication. If any of the products are found to be counterfeit, it will be confiscated and turned over to NageBee's legal department for further actions. These counterfeit items will not be returned once in the possession of NageBee®