If you have any questions concerning this artist's work, our accepted payment methods or shipping policies, please contact us. Thank you for looking!

---


Heavy grade 100% linen canvas is used for all work on canvas. The sides of the canvas are painted, so framing is not required. Nails are always used on the sides to hold the canvas in place and these are painted also. Staples are used on the back of the canvas to provide extra support and to keep the edges against the wood.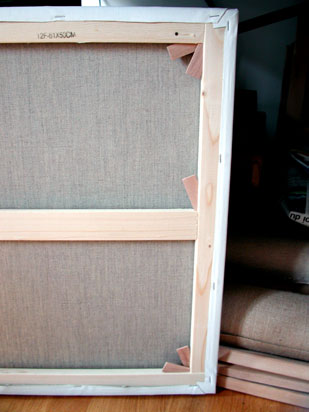 Most work on paper is done on antique paper from rare or out of print books. Other work is done on Arches or Sennelier paper, which are 100% cotton, acid & chlorine free artist's archival quality paper.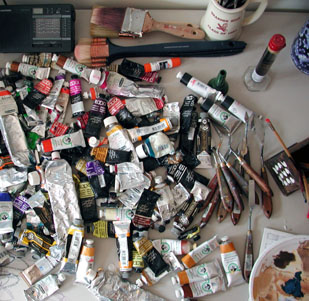 For the most part, Blockx extra-fine oil paint is used for all work in oil. It is still made as it was in the 1800's, ground by hand in stone mills, with mainly natural pigments. Williamsburg (also handmade), Sennelier and Mussini oil paints are also sometimes used. They are also extra-fine oil paints of the highest quality.