EastEssence.com Modest Clothing

Maintained by:

Wholesale Traditional Islamic Clothing Bringing together the finest in ethnic clothing, East Essence is proud to serve a diverse array of customers looking for Abaya, Jilbab, Hijab, Dubai Abaya, Kurti, Kurta, Galabiya, Jilabiya, Dishdasha, Burkha, Shawl, Modest apparel, Muslim and Indian clothes.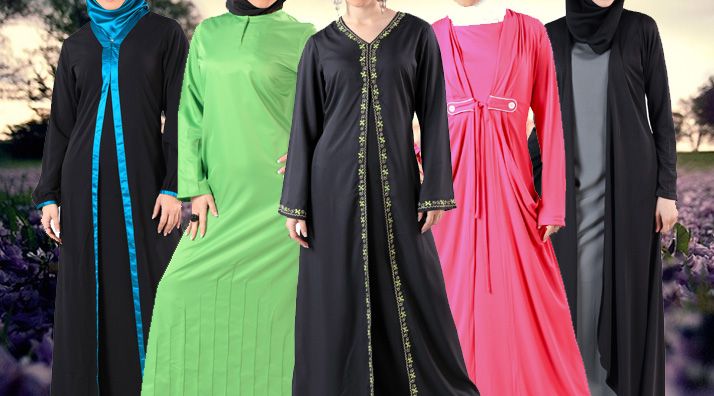 Welcome to East Essence
Bringing together the finest in Islamic clothing, East Essence is proud to serve a diverse array of customers looking for quality and style at ultimate prices. We feature a broad variety of Indian and Islamic women's clothing that range from conventional to cutting edge silhouettes with the finest craftsmanship.

Because each woman's style is a unique personal expression, we honor those differences with scores of options to choose from. From kurtis to abayas, we have you covered in so many beautiful ways. Shirts, jackets, shawls and accessories are all just a click away to complete an outfit or add an extra dose of flair to the ensemble. Fine fabrics, modest yet modern styling and sensible pricing can all be found at East Essence when you browse our extensive inventory of clothes for Muslim women.

Take advantage of our diverse selection by exploring the world of traditional Islamic clothes. East Essence understands the importance of fitting style into your budget and we strive to offer lowest pricing across all departments. We strive to provide affordable Muslim clothing and promote modesty in the community. From hijabs to jilbabs, East Essence is proud to be your number one resource for retail and wholesale Islamic clothing. We have international shipping capabilities along with the highest quality customer service. Our trained staff is on hand to help answer any questions you may have regarding your order. We carry all sizes and offer the option to customize all styles to any size specifications. We welcome affiliates and have an extensive program to support and encourage entrepreneurship in the community.

We encourage you to continue checking back regularly for updates, events and the newest merchandise at East Essence- where style, quality and price meet.