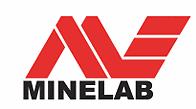 Minelab Authorized Dealer

Garrett Authorized Dealer

I am an authorized multi-line metal detector dealer. I have been in metal detector business for over 10 years and have a lot of experience and knowledge in the metal detector field.
If you have any questions please do not hesitate to contact me. I try to respond to all inquiries in the fastest possible way. If you would like to talk to me directly or meet me in person, please let me know via eBay message and I will send you my direct contact information.
I am looking forward to be your one stop for all your metal detecting needs!
Questions? Call me directly at 678-485-9139
Or talk to me live via Skype now:
Alex
DetectorUSA store owner and a metal detector enthusiast
- P.S. I also speak Russian :)

Authorized Metal Detector Dealer for:
Minelab
Garrett
Fisher
Teknetics
Tesoro
XP DEUS
Treasure Wise
Coiltek
and more...