Here are some suggestions to find your bangle size:
Measures your palm as the picture below. Your palm size less 16-20mm is your bangle size depends how flexible your palm is. The most accurate is to measure the same area by squeeze your palm as hard as possible. Whatever size you got is your actual bangle size. Of course 1-2mm difference still can fit nicely. If you don't like a loose fit, then look for something is 1-2mm less than your actual size. Here are some tips to put on a tight bangle: Cool yourself in the AC room, wet your hand with lot of soap, relax your fingers then close them together with fingers point up. Then slide in the bangle hardly and at the same time your fingers must be close and relax.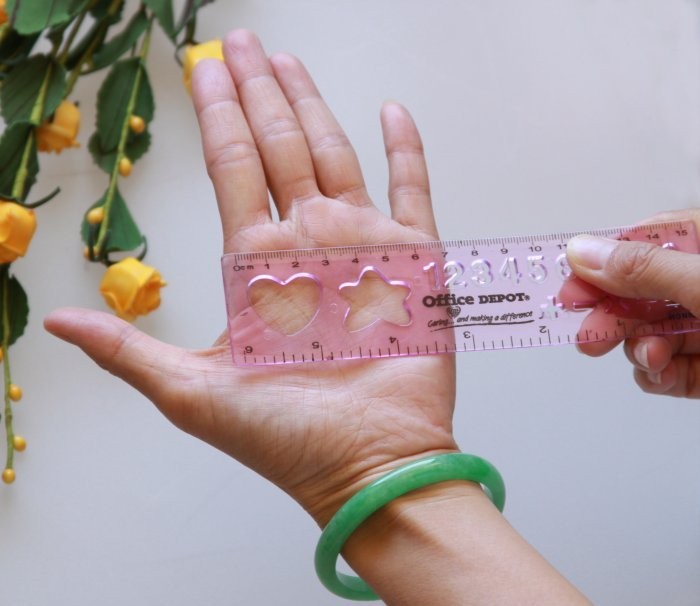 Thank you for visiting my Ebay store: www.desiretreasures.net.
Please do not feel hesitate e-mail me to desiretreasures.net@hotmail.com if you have any question.