Star Trek V memorabilia from Larry Luckinbill who portrayed Spock's half-brother Sybok in the film.
Stunning 1940's bed jacket owned by Lucy; gorgeous velvet & lace, still retains her fragrance scent and in excellent condition.
Lucille Ball's partial script from the film Mame with her own handwritten notes and comments.
Lucie Arnaz signed retired Yankee Mariano Rivera #42 authentic shirt from her throwing out the first pitch at Yankee Stadium.
Original sketch by "I Love Lucy" award-winning costume designer Elois Jenssen.
Personal letters to Desi Arnaz from, among others, Norman Vincent Peale.
Large collection of original vintage Broadway theater playbills from Lucie & Larry.
Signatures of Desi Arnaz and Lucille Ball on checks, bank cards, letters.
Never released I LOVE LUCY collectibles including mugs, plates, dolls.
Larry Luckinbill Cabaret Kit Kat Girls signed poster, Roundabout Theater
Desi Arnaz own personal stop watch
Lucie Arnaz own Letterman Jacket from "My One and Only"
Celebrity letters to Lucy from Ginger Rogers, Goldie Hawn & others
Desi Arnaz original Conga record
Barbara Bush personal letters to Lucie Arnaz
Theater Posters for many Broadway productions starring Lucie Arnaz, Tommy Tune, Larry Luckinbill
Unreleased original black & white artist portraits of Lucille Ball
Desilu & Lucille Ball productions signed by-laws and other paper work.
Gene Kelly signed letter
Lucie Arnaz signed memorabilia
MUCH, MUCH more!
HAPPY browsing, HAPPY bidding! And don't forget - these make the PERFECT holiday gift for your favorite fan!
Ready to register to buy on Ebay? Click here to register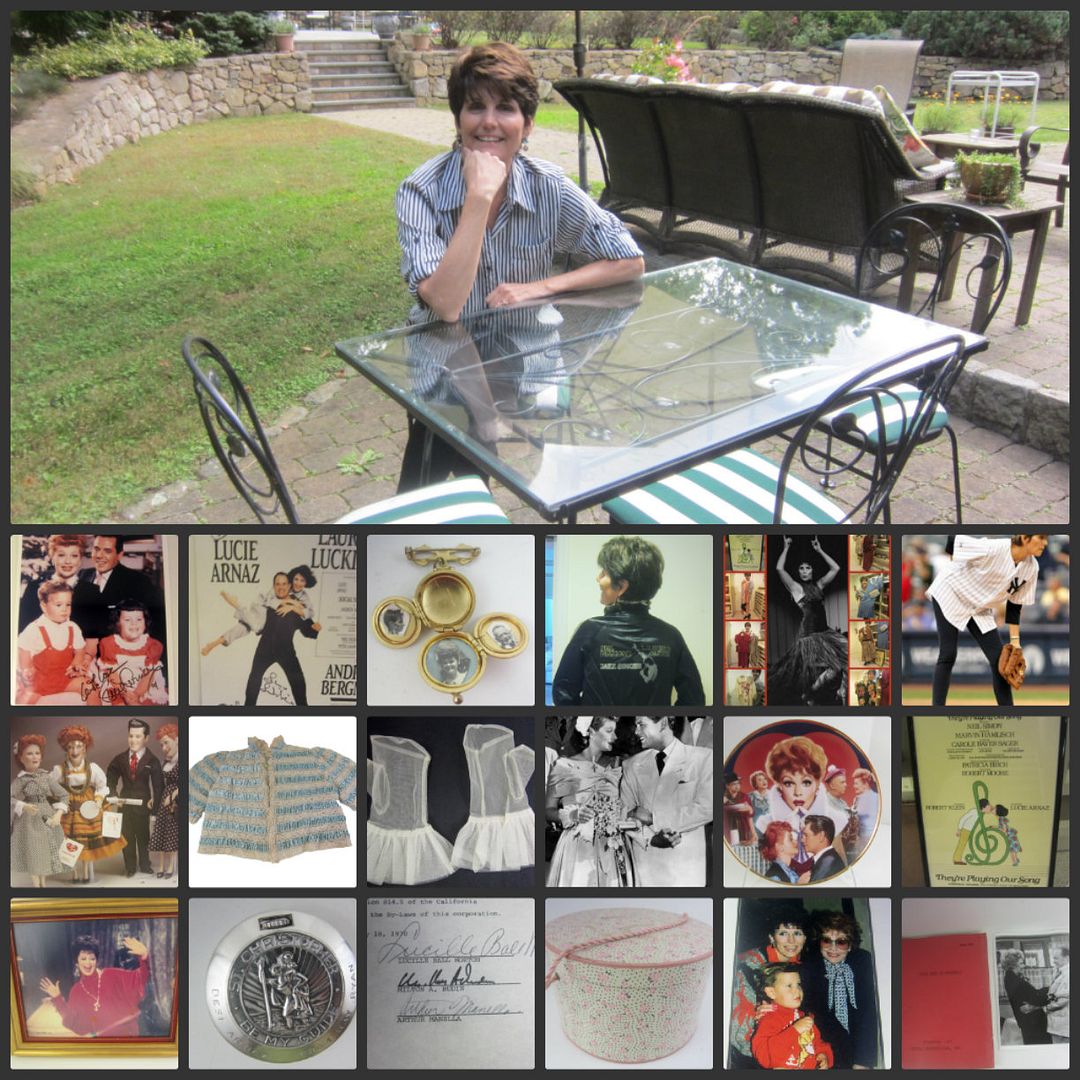 Click here for Lucy-Desi and Lucie-Larry Memorabilia Click here to see the current Lucy-Desi & Lucie-Larry auctions!