ArtCatalog

Maintained by:

ArtCatalog is your one-stop eBay fine art work shop for getting the lowest sale prices on authentic open & limited edition art prints & canvases by your favorite artists via our low Buy It Now prices and our Best Offer option. Add ArtCatalog to your favorite art print gallery list today!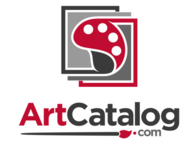 Our art print store features a vast assortment of artwork mediums for your art print buying needs including offset lithographs, serigraphs, seriliths, giclées, and rigiclées. We specialize in collectible art themes such as Biblical, Children, Occupational, Patriotic, Western, and Wildlife and have numerous paintings, pictures, and images for sale that are not even posted.

Browse by Artist, Subject, or Material.

If we don't have a particular art print or canvas listed, we can help you find it. Please contact artcatalog.com toll-free at 1-877-843-9278.