Portfolio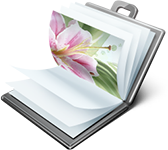 We have over 500 live eBay store designs and eCommerce store designs - all custom created!
Each of our store designs is custom created from scratch, to meet your exact needs and desires. You'll have a completely unique concept created by one of our expert web designers, and plenty of opportunity for review and changes before we install into your storefront.
Below are just a few of our recent installations - please contact us for more details or additional samples of our work!
Questions or comments? Want to discuss the details of your project with us? We would love to hear from you! Call us 1 609 675-0912 or click here to send us your email message.