Ebay payments, Paypal, personal check or money order - Thank you!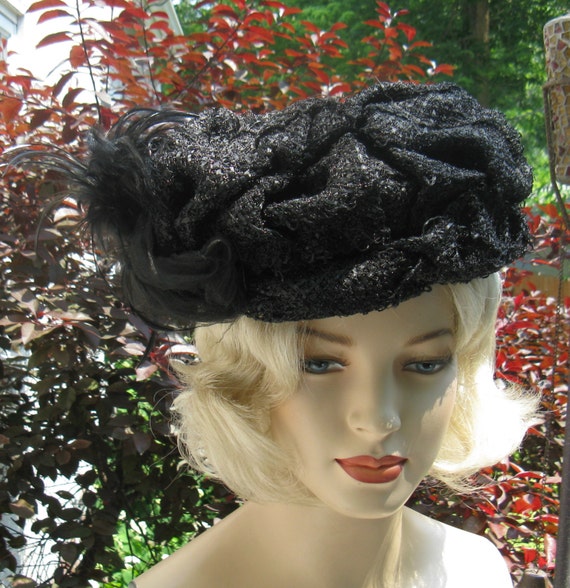 HAPPY HOLIDAYS!
Joan has been attracting a number of fans who've been admiring her modelling the unforgettable vintage fashions featured in Abby's Vintage. Here are some of the most common questions she's been getting:
FAN: Joan, what did you do before coming to work for Abby's Vintage?
JOAN: Nothing. I was a real nobody until Abby discovered me and put me together. She really helped me find my identity.
FAN: Joan, what do you look for in a man?
JOAN: I like the strong, silent type who doesn't smell too much like polyethelene. Model looks, of course,  like my boyfriend Arnie. I haven't seen him in a while though. I'm beginning to think he's in the closet.
FAN: Joan, what do you do for fun?
JOAN: I really enjoy lurking silently behind Abby's guests when they come into her office. They turn around really fast and are so startled when they see me. You should have seen the look on her mother-in-law's face!
FAN: Joan, what's your favorite movie?
JOAN: Mannequin, starring Joan Crawford.
FAN: Who's your favorite TV character?
JOAN: Joan on Mad Men, of course. Contrary to the buzz, I was not named after her. I do believe it was the other way around.
FAN: Joan, who are your favorite people?
JOAN: Abby's Vintage shoppers! They have the best taste in the world!
If you have questions for Joan, please feel free to email us. She's very busy this time of year, but can answer correspondence between outfit changes.
---
About Me
I've been selling vintage since 1995 when I rented space in an antique mall with two friends. I started selling on eBay in 2000, and have been selling almost exclusively online ever since. I'm most intrigued by vintage items that reflect social roles of their era, like top hats and wrap-around hostess aprons that double as dresses. I met my husband, a bookseller, while writing for an antiques publication. We go to estate sales together and collaborate on writing projects too. Minimalists don't stay too long at our house.



Please feel free to join me on Abby's Vintage Facebook page. Send me a picture I can post of how cute you look in or with your Abby's Vintage purchase, and I'll give you 10% OFF your next order:

http://www.facebook.com/pages/Abbys-Vintage/186988959939?v=wall